About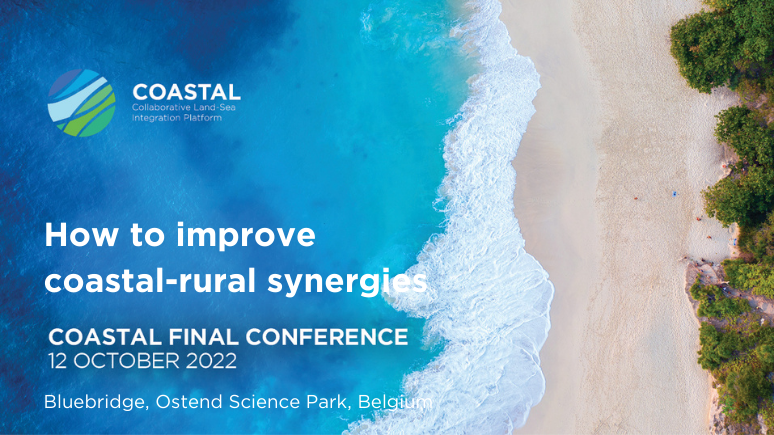 Join Coastal's final conference!
COASTAL is a Horizon 2020 project that, over the last 2 years, worked to improve coastal and rural synergies.
On 12 October 2022, researchers and practitioners from research organisations such as VITO, COASTAL's coordinator, and Bluebridge, the host, together with policymakers from DG MARE and DG AGRI, will come together to share the knowledge learnt and discuss the future plans at Coastal's final conference.
This event is free and it will take place at Bluebridge, Ostend Science Park, Belgium. If you cannot join us in Ostend, watch it live here.
Read more