The moment we had been waiting for finally came: COASTAL was present at the Aquaculture Europe 21 conference taking place in Madeira, Portugal at the beginning of this month.
This year's edition of the conference focused on the role of aquaculture and opportunities for development and investment in Madeira.
A team of researchers led by Jean-Marie Lescot from INRAE, France's National Research Institut for Agriculture, Food and Environment, and one of the COASTAL partners, had their own presentation featuring our project: "System Dynamics Applied to Oyster Farming to Assess Development Scenarios with Stakeholders in the Charente Coastal Zone".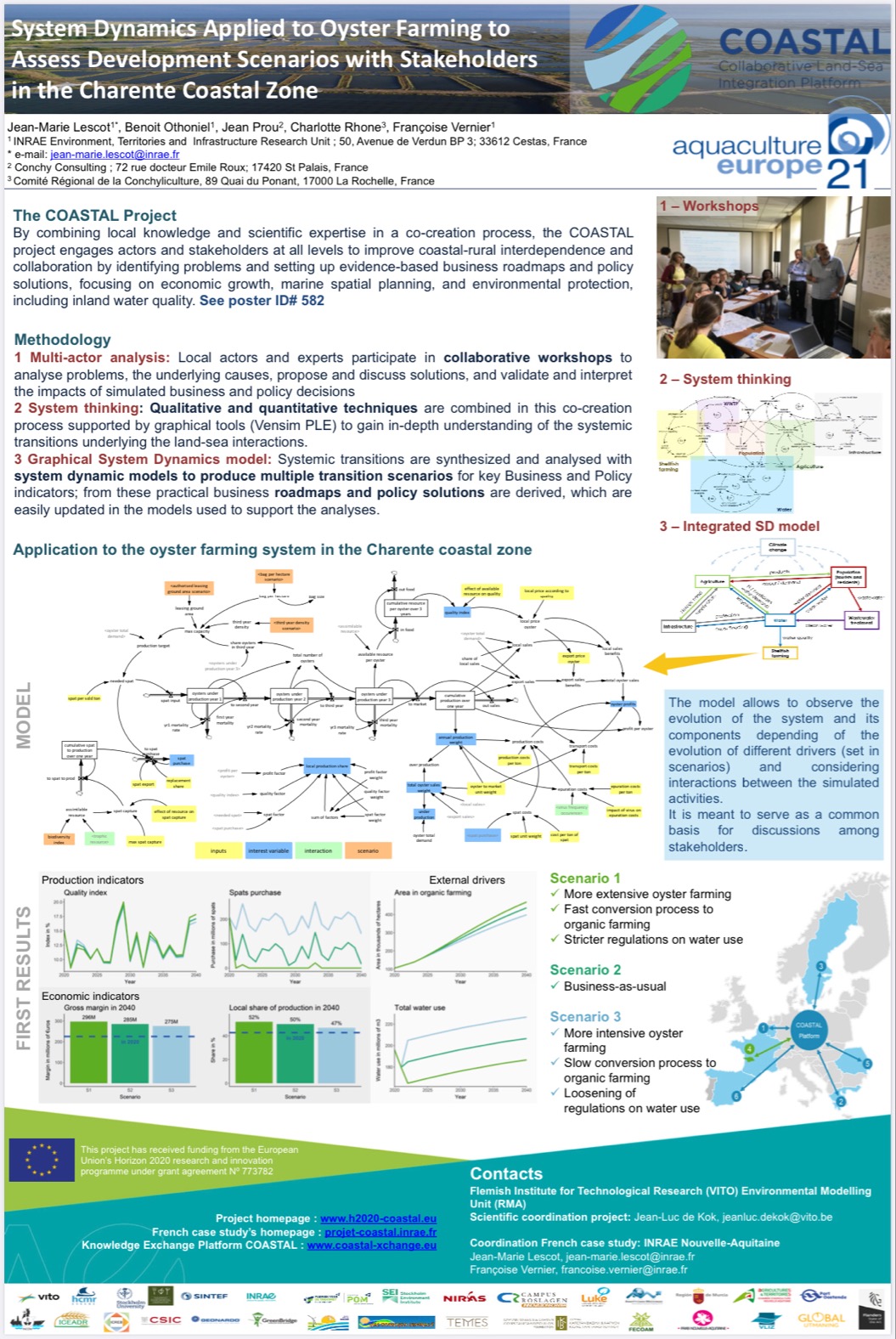 At the same time, GEONARDO talked about the COASTAL project and more specifically, its relation to aquaculture, as two of the case studies in the project (the French and the Romanian one) are based on this topic.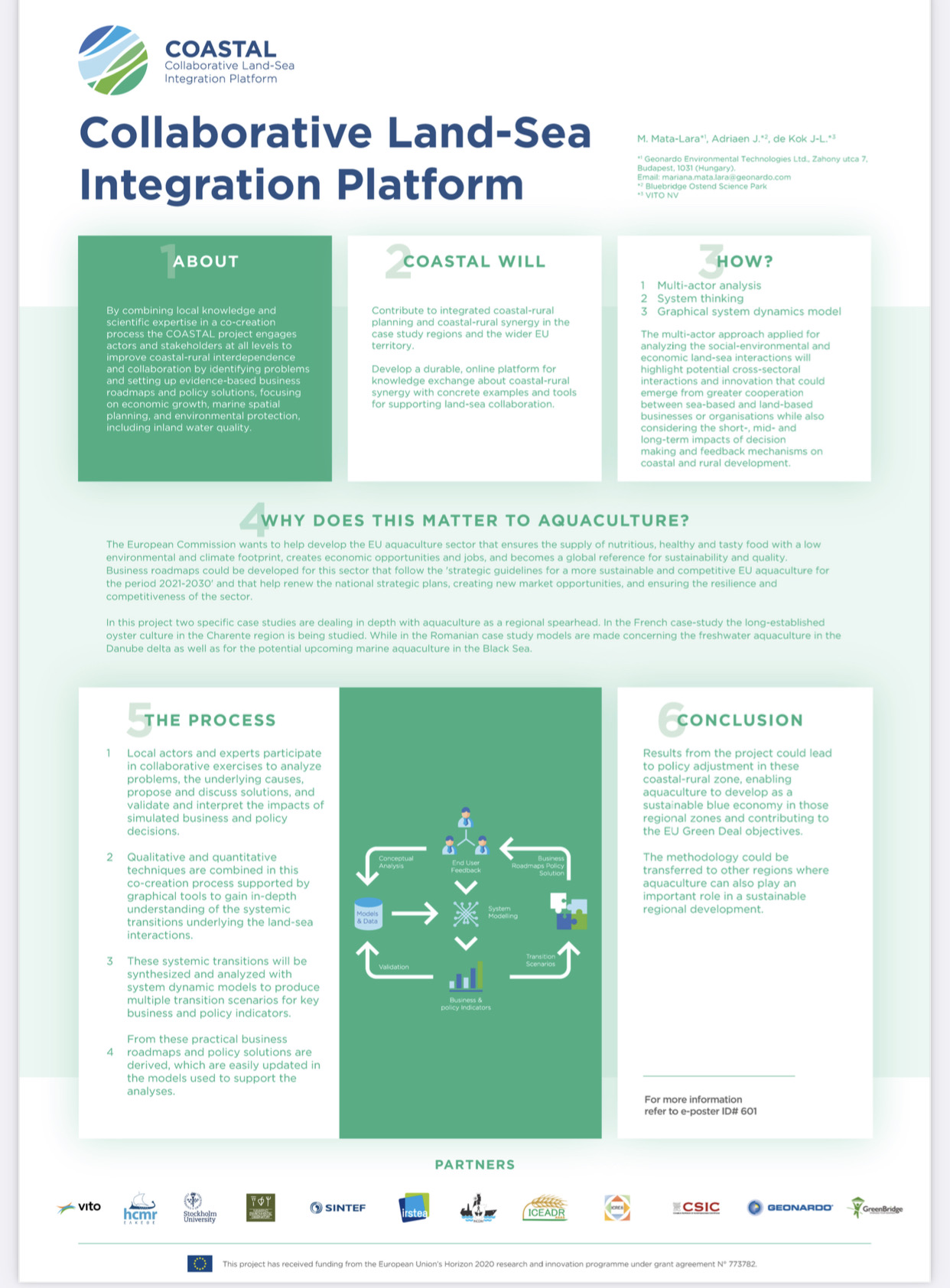 Aquaculture 21 was organised by the European Aquaculture Society.