This is the FIRST newsletter of the COASTAL project
WHERE YOU CAN:
Find out what COASTAL is all about
Read about the latest developments of the project
Hear about our emerging findings
What is COASTAL?
Funded by the European Union's Horizon 2020 research and innovation programme COASTAL: Collaborative Land-Sea Integration Platform is a research and innovation project.It is a unique multi-actor collaboration of coastal and rural business entrepreneurs, administrations, stakeholders, and natural and social science experts. It will formulate and evaluate business solutions and policy recommendations aimed at improving the coastal-rural synergy to foster rural and coastal development while preserving the environment.

What are the expectations of the European Commission towards the COASTAL H2020 project?

Alexia Rouby, Research programme officer of DG-AGRI, the Research and Innovation Unit answers
THE COASTAL TEAM
COASTAL is a unique collaboration of 29 partners from 8 EU Member States, with stakeholders representing coastal and rural business entrepreneurs, administrations, and scientific experts.
The project core consortium includes:
11 research institutes and 3 universities active in the field of marine science and innovation, hydrology, rural development, agriculture and integrated systems modelling


3 NGOs active in the field of regional development and economics, agriculture, tourism and coastal development


2 farming advisory organisations


4 administrations involved in regional and rural development, port development and environmental management


2 SMEs with expertise in knowledge dissemination, blue growth, industrial and coastal development


2 development agencies and 2 partners representing the business sector



TIMELINE AND PROJECT STRUCTURE
The COASTAL project is a 4-year project started in May 2018, it is managed through six work packages. The final results are expected in early 2021.
What COASTAL can offer you?
By combining local knowledge and scientific expertise in a co-creation process the COASTAL project engages actors and stakeholders at all levels. It will improve coastal-rural interdependence and collaboration by identifying problems and setting up evidence-based business roadmaps and policy solutions, focusing on economic growth, marine spatial planning, and environmental protection, including inland water quality.
Under a separate domain name but linked to the project website we will soon set up the frames for the COASTAL Knowledge Exchange Platform. We will gradually populate it with information in multiple languages tailored to our target groups. It will provide access to knowledge, solutions, and experiences on land-sea synergy of regions and operators facing similar problems, as well as for maintaining a platform for continued knowledge sharing and capacity building as a project legacy.
Did you know you can read the EIP-Agri Practice Abstracts of the COASTAL project?


COASTAL being a multi-actor H2020 project contributes to the EIP-AGRI repository of practical knowledge across the EU in the form of hort and concise practical information, so called 'practice abstracts'. Practice abstracts are being developed throughout the course of the project.



Latest news from COASTAL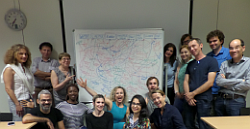 We came together in Brussels, Belgium in between 5 and 8 June 2018 to mark the start of this four-year research and innovation action project.

Read more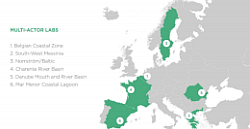 The project isorganised around interacting Multi-Actor Labs (MALs), combining tools and expertise for six case studies representing the major coastal regions in the EU territory.In each MAL local actors and experts participate in collaborative exercises to analyse problems, analyse the causes, propose and discuss solutions, and validate and interpret the impacts of simulated business and policy decisions.

Read more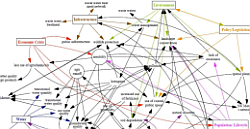 SECTORAL ANALYSIS OF COASTAL AND RURAL DEVELOPMENT


Stakeholder workshops workshops took place in the 6 case study areas within WP1 in M3-9 of the project period to develop case and sector specific mind maps of the land-sea system in the given case areas by bringing together for each case study domain experts, rural and coastal stakeholders and administrations. Deliverable D3 summarizes the results.

Read more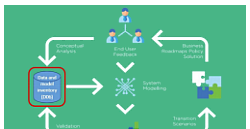 WP2 has identified the quantification needs and collected relevant data and models for supporting the quantitative analysis. Deliverable D6 summarizes the results.

Read more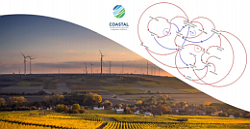 MODEL SCOPE AND FEEDBACK STRUCTURE


WP4 provides an overview of the problem scope and feedback mechanisms in the context of land-sea interaction for the six case studies in Deliverable D12.
Read more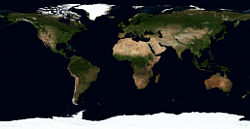 10/2018:
Kick-off meeting of the WASTE FEW ULL H2020 project (UK)
Read more

06/2018:
Panhellenic symposium of oceanography & fisheries
Read more

06/2018:
Oceangov European Cost Action
Read more

Special issue "modelling and monitoring the effectiveness of nature-based solutions for climate change ADAPTATION"


We invite you to submit a paper to the Special Issue "Modelling and Monitoring the Effectiveness of Nature-Based Solutions for Climate Change Adaptation" in the journal Water.


COASTAL & fellow project: ROBUST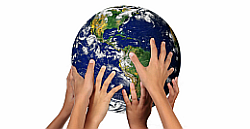 COASTAL COLLABORATES WITH FELLOW PROJECT FINANCED UNDER TOPIC RUR-01-2016: ROBUST


Co-operation activities are envisaged in the RUR-01-2016 topic. Contacts with the ROBUST project (Rural-Urban Outlooks: Unlocking Synergies) consortium have been established.

Visit the ROBUST project website
Read more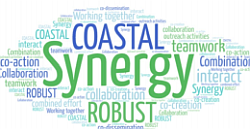 ROBUST - COASTAL:
Looking for Synergies


The COASTAL coordinator attended the 18-month review meeting of the H2020 fellow project ROBUST on 15 February 2018 in Brussels. Fields of collaboration between the two projects were discussed.
Read more
Latest highlights from ROBUST
ROBUST researchers and practitioners collaborate in real-world Living Labs in 11 diverse regions across Europe. In this newsletter, we feature Live Cases from three of its Living Labs: Mid Wales, Helsinki and Ljubljana.
JOIN US!
Your active engagement is important to ensure that the innovative tools, approaches and policy recommendations we develop reflect the views of those who are directly concerned with improving the coastal-rural synergy to foster rural and coastal development while preserving the environment.


---
THERE ARE MANY OPPORTUNITIES TO GET INVOLVED IN COASTAL:
Participate in national workshops
Take part in the Multi Actor Labs
Visit the COASTAL Knowledge Exchange Platform www.coastal-xchange.eu (available from May 2019 onwards)
SUBSCRIBE TO NEWSLETTER
FORWARD THIS NEWSLETTER
| | | |
| --- | --- | --- |
| | | This newsletter reflects only the authors' view and that the European Commission is not responsible for any use that may be made of the information it contains. |
Copyright © 2019 COASTAL H2020 Project, All rights reserved.

Want to change how you receive these emails?
You can update your preferences
or unsubscribe from this list